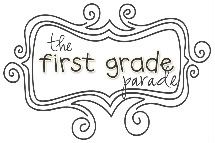 Is hosting a get you know you party! Linked up are a ton of great teacher blogs with amazing ideas!
I am Luanne Lewis-I graduated from Florida Southern College in 1999 with a degree in SLD K-12, VE K-12, and Elem Ed 1-6 (I took the test later and I am now certified in K-6)
After college I moved back to the town I graduated high school from and began teaching.
I have been teaching for 12 years. I taught self-contained special ed k-5 Varying Execptionalities for 5 years. I felt like I needed a change- so I grabbed the opportunity to teach Kindergarten at the same awesome school.
After 6 years of living on my own I met my wonderful husband Andy teaching summer school! We got married July 23, 2005.
On January 24th, 2007 we welcomed this angel Amelia!
My husband is an 8th grade US History Teacher.
One of our favorite things to do as a family is to go to Sea World--- because teachers get in for FREE! My poor baby is DYING to go to Disney World.. We are hoping to save and surprise her soon!
Now for the Q & A
Q: What would you be doing if you were not a teacher?
A: I would LOVE to be a stay at home mommy with a BUNCH of kids.. but so far God has blessed us with just one and a bank account that doesn't support one wage earner! After having Amelia I'd love to become a lactation consultant some day.
Q: What are your hobbies?
A: Sewing, making hair bows, blogging, reading
Q: When you were little, what did you want to be when you grew up?
A: When I didn't come home from the first day of kindergarten knowing how to read- I was ready to quit and become a babysitter-I always knew I wanted to be a mommy and to be a teacher.
Q: What are your guilty pleasures?
A: Reality TV and Sonic Cherry Lime Aids
Q: What is your biggest fear?!
A: That I will die when my daughter is young or something with happen to her.
Q: When you're on vacation, where do you like to go?
A: So far the only vacations we have taken are to NY to see our extended families. We love to do it- but driving for 3 days isn't a getaway! I'd love to spend the weekend in Orlando at the Magic Kingdom.
Q: What's the best advice you've ever received?
A: Resentment is like drinking poison and waiting for the other person to die.
Q: What do you value most in others?
A: Compassion
Q: If you could choose one of your personality traits to pass down to your kids, what would it be?
A: My ability to work well with others.
Q: If you could have lunch with anyone in the world….living or dead…who would it be?
A: I'd like to have lunch with my grandmother- she is living but I only get to see her once a year.
Now tell us one random thing about yourself:
My husband and I are both originally from near by towns in upstate NY. We went to rival summer camps and my mom and I rented a house that his Uncle lived in and owned. We went to all of the same malls, movies, fairs, carnivals, but met in Florida as adults!